A Gear Heads Paradise
Custom Automotive Furniture, Metals Signs & Décor
The owner's custom builds are fabricated from automotive parts. We offer items from local artists for all your Man Cave essentials!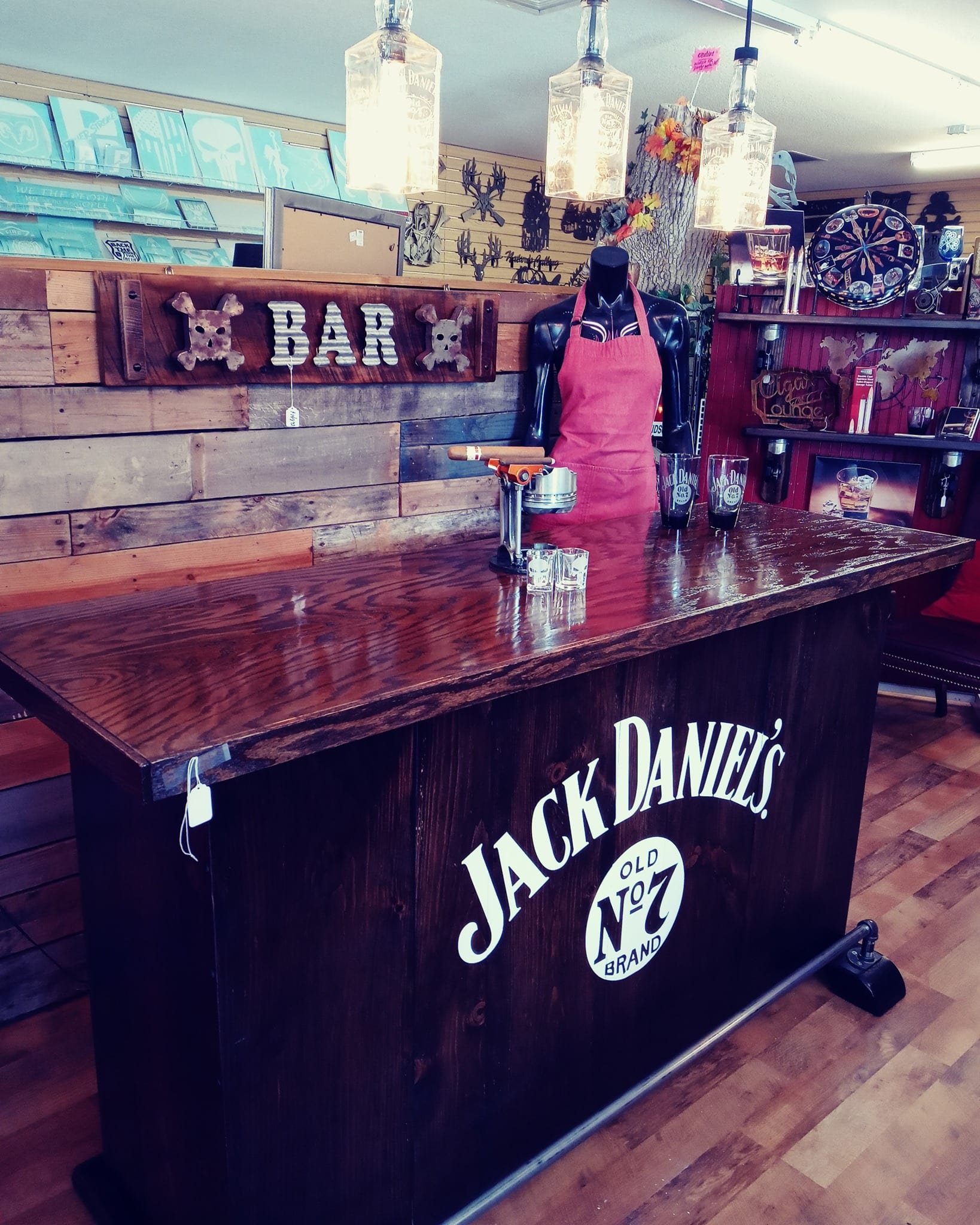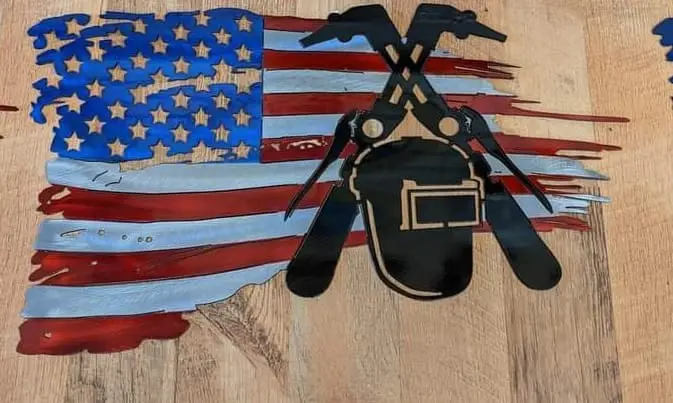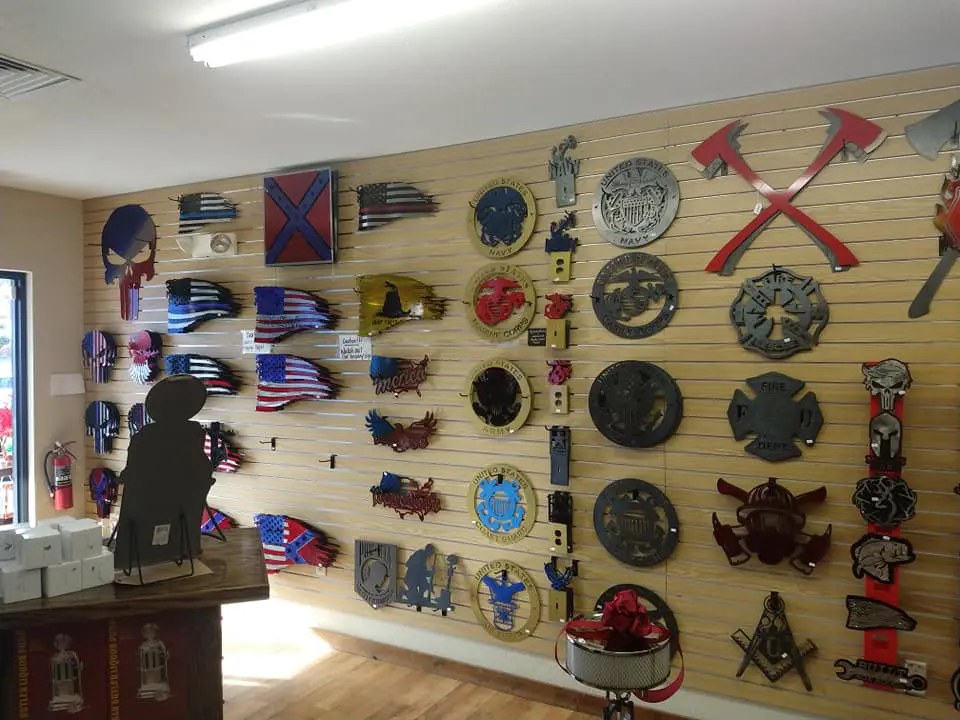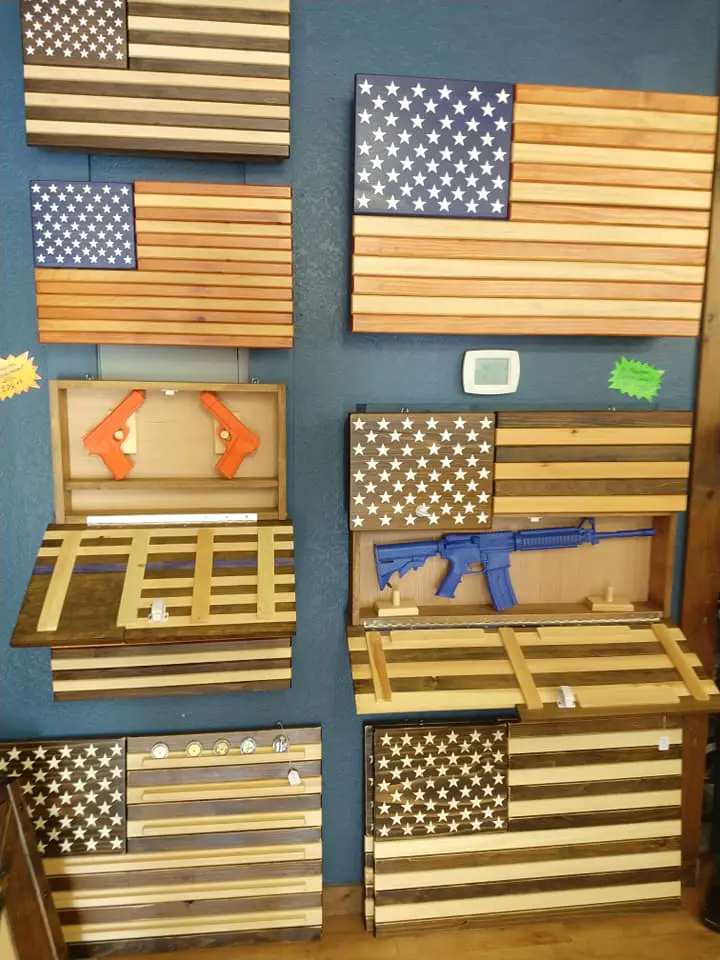 See More Designs
Meet some of our Local Artists!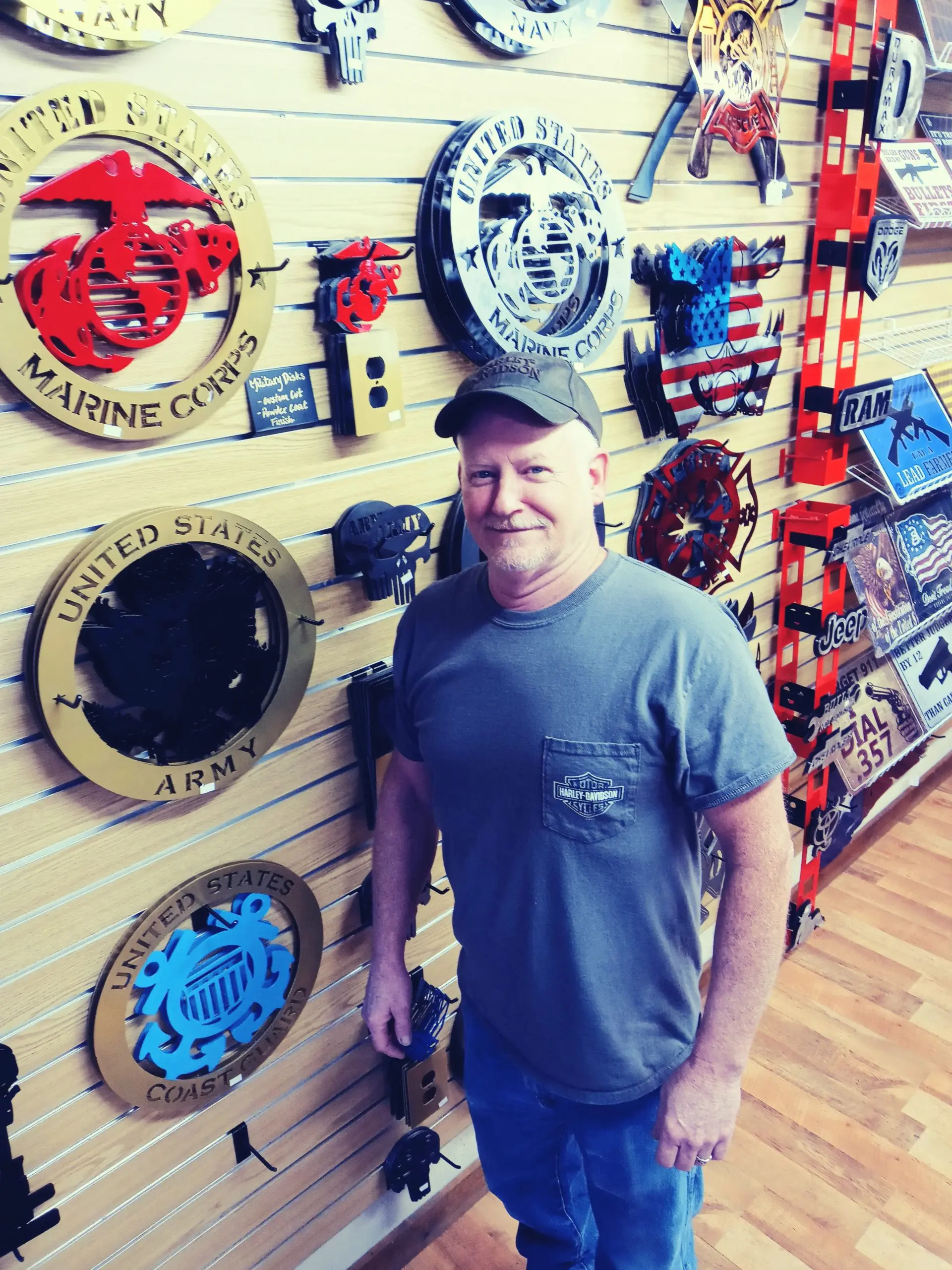 Powder Coat Artist
Local Artist Skip specializes in Hydro-dipping and Powder Coating Metal and Insulated Cups.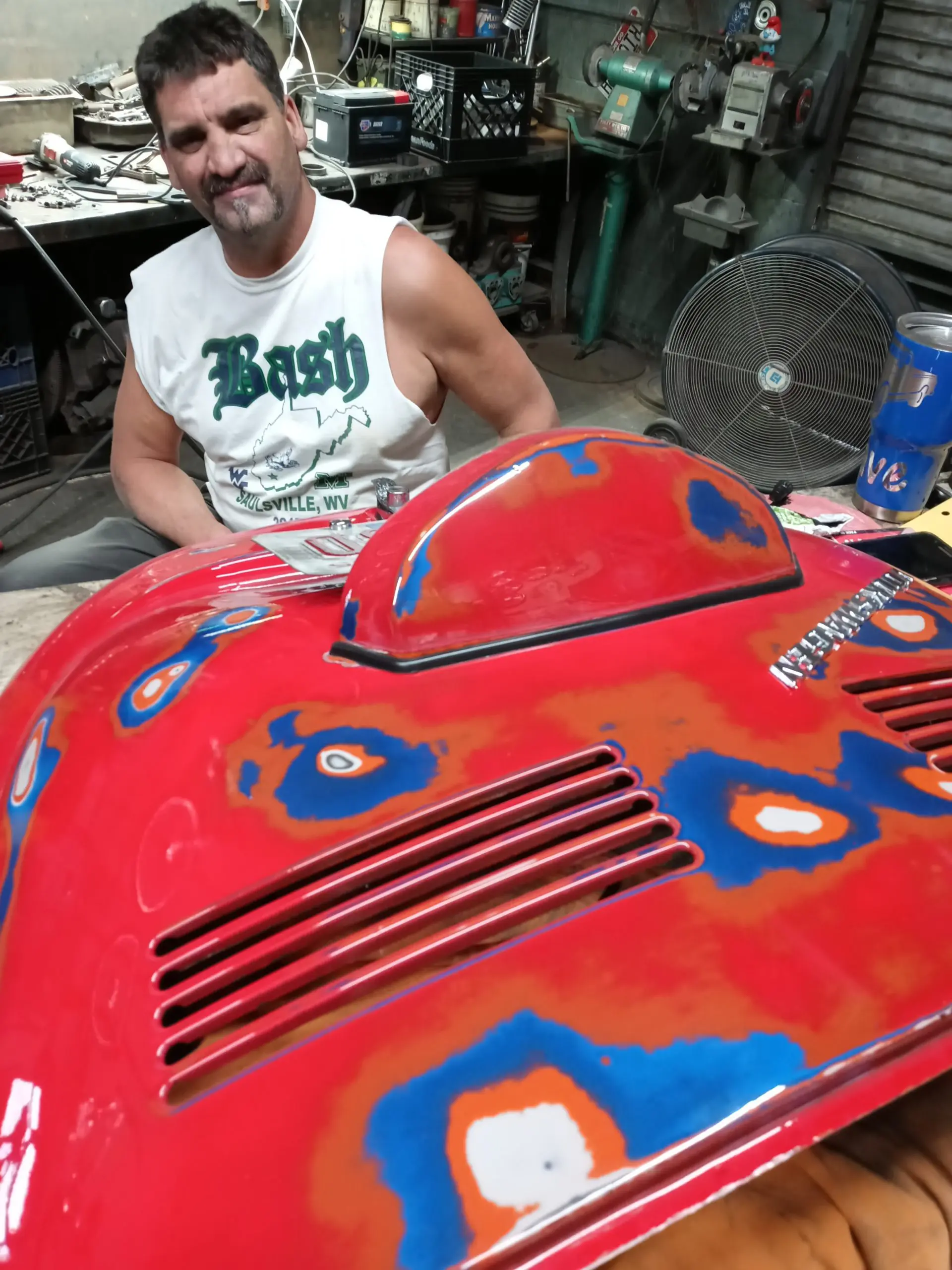 Owner/Artist
Master Mechanic turned Artist, Dave designs and fabricates furniture and décor from automotive parts.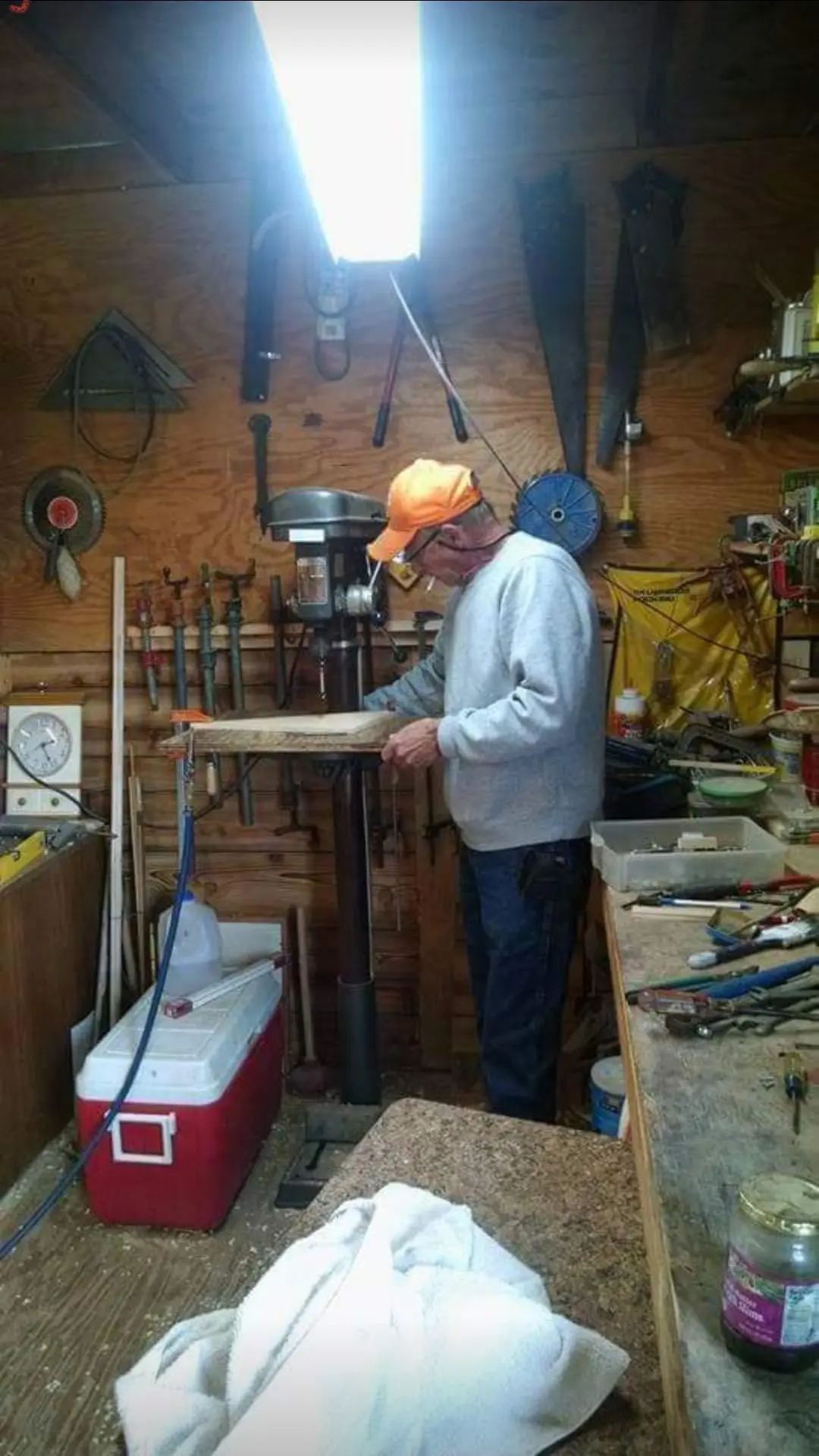 Bill/Master Craftsman
Bad Boy Billy is a master woodsmith/builder. He has 46 years experience designing and making wood decor.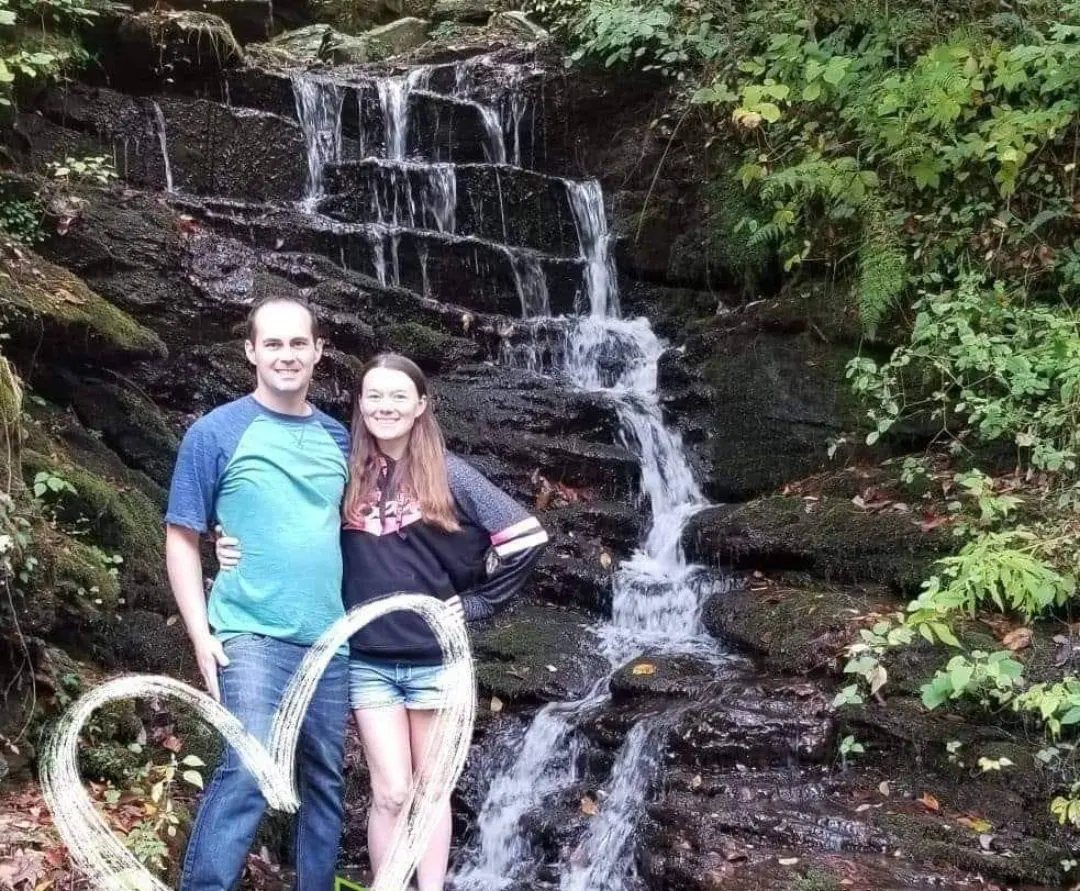 Metal Artist
Local Machinist turned Metal Artist. He and his wife work together to bring us raw and candied metal wall art.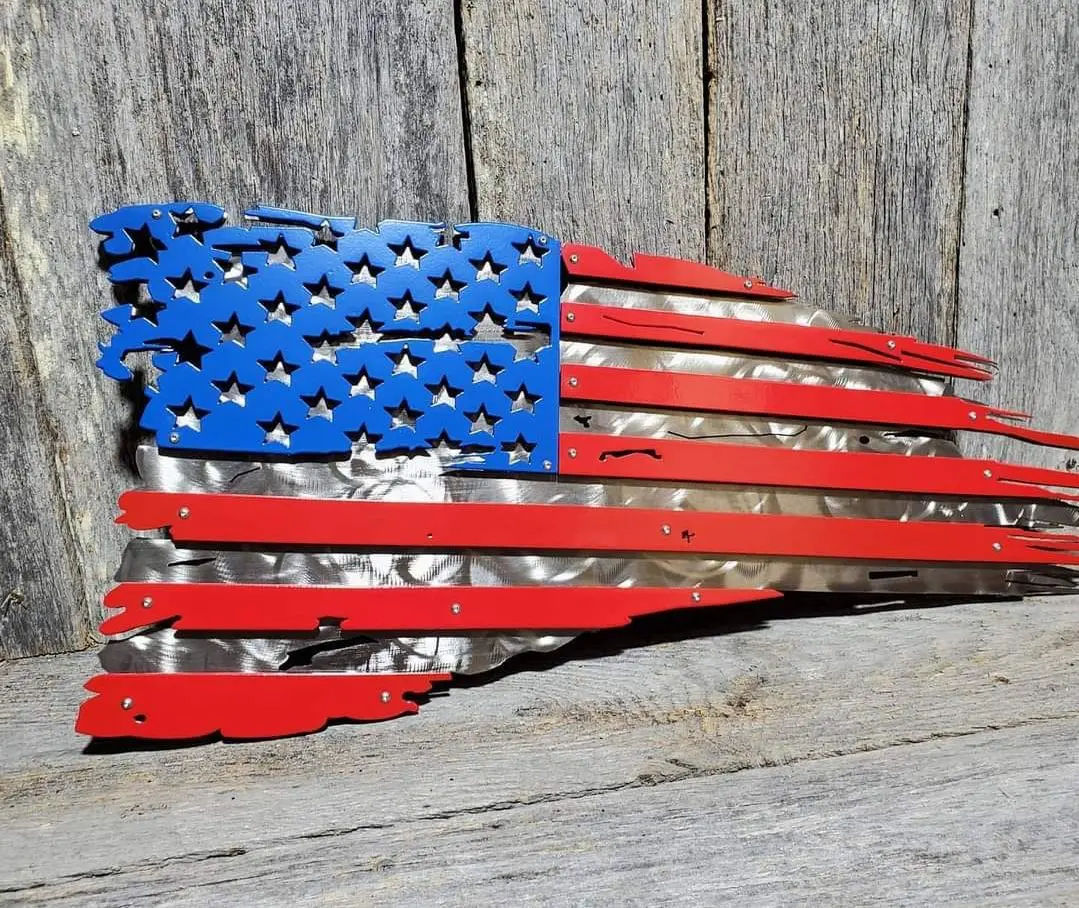 Metal Fabricator
Local Metal Designer and Powder Coat Specialist. Known for his creative expertise in CAD designs and trophies for car shows.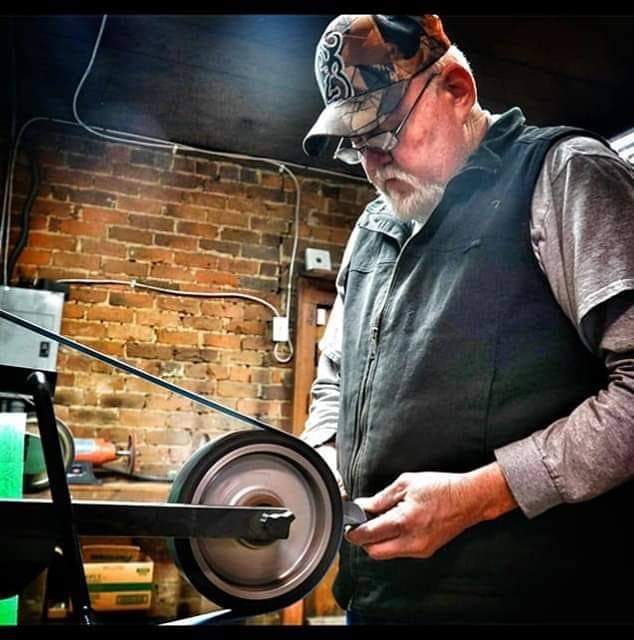 Blacksmith/Bladesmith
Locals Hank & Louann specialize in creating hand forged knives from various items, and custom leather sheaths and holsters.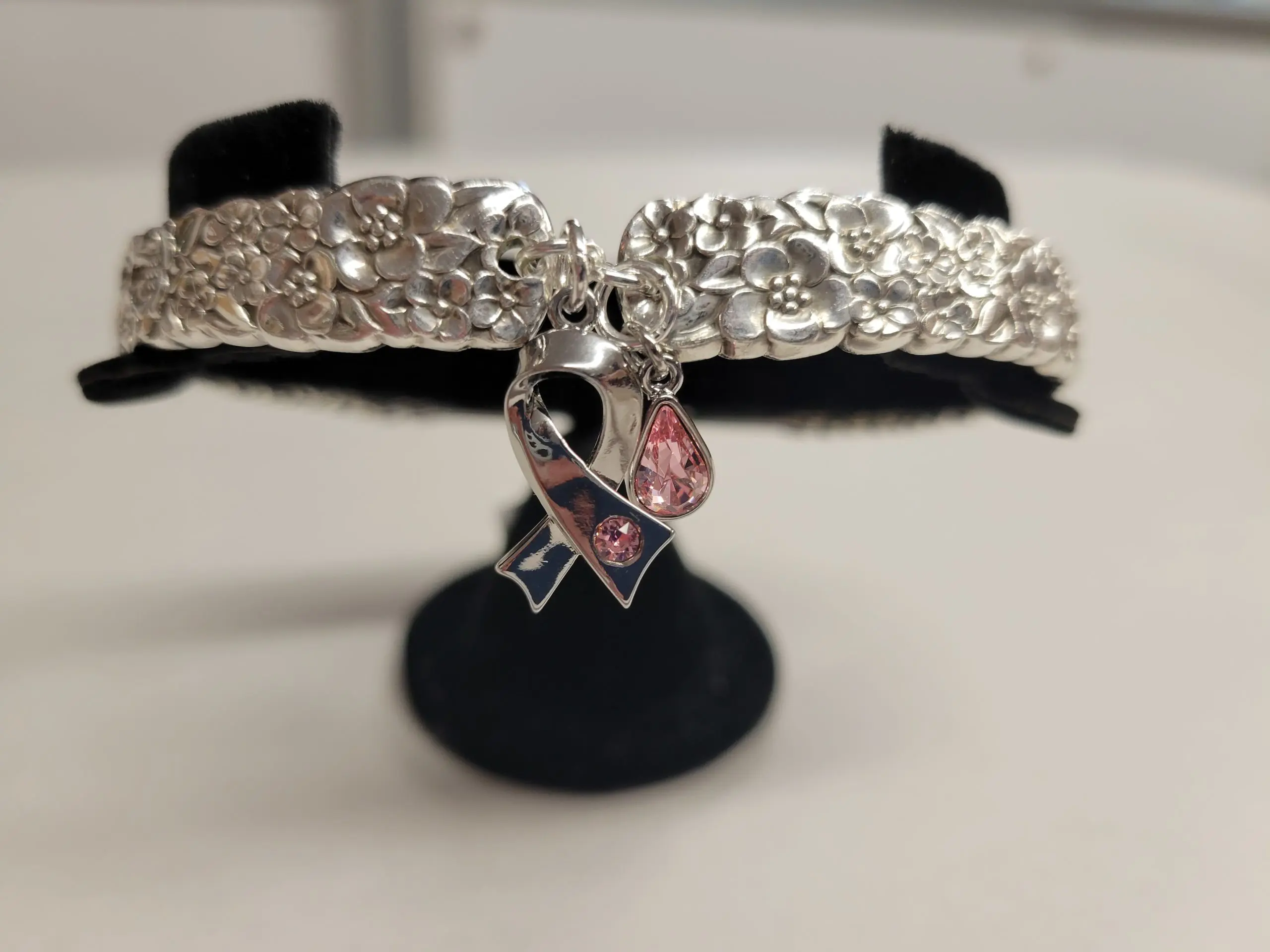 Jeweler Artist
BJ local Artist designs jewelry from Vintage Silverware. She can customize your families vintage silverware into heirloom pieces that can be passed down to your loved ones.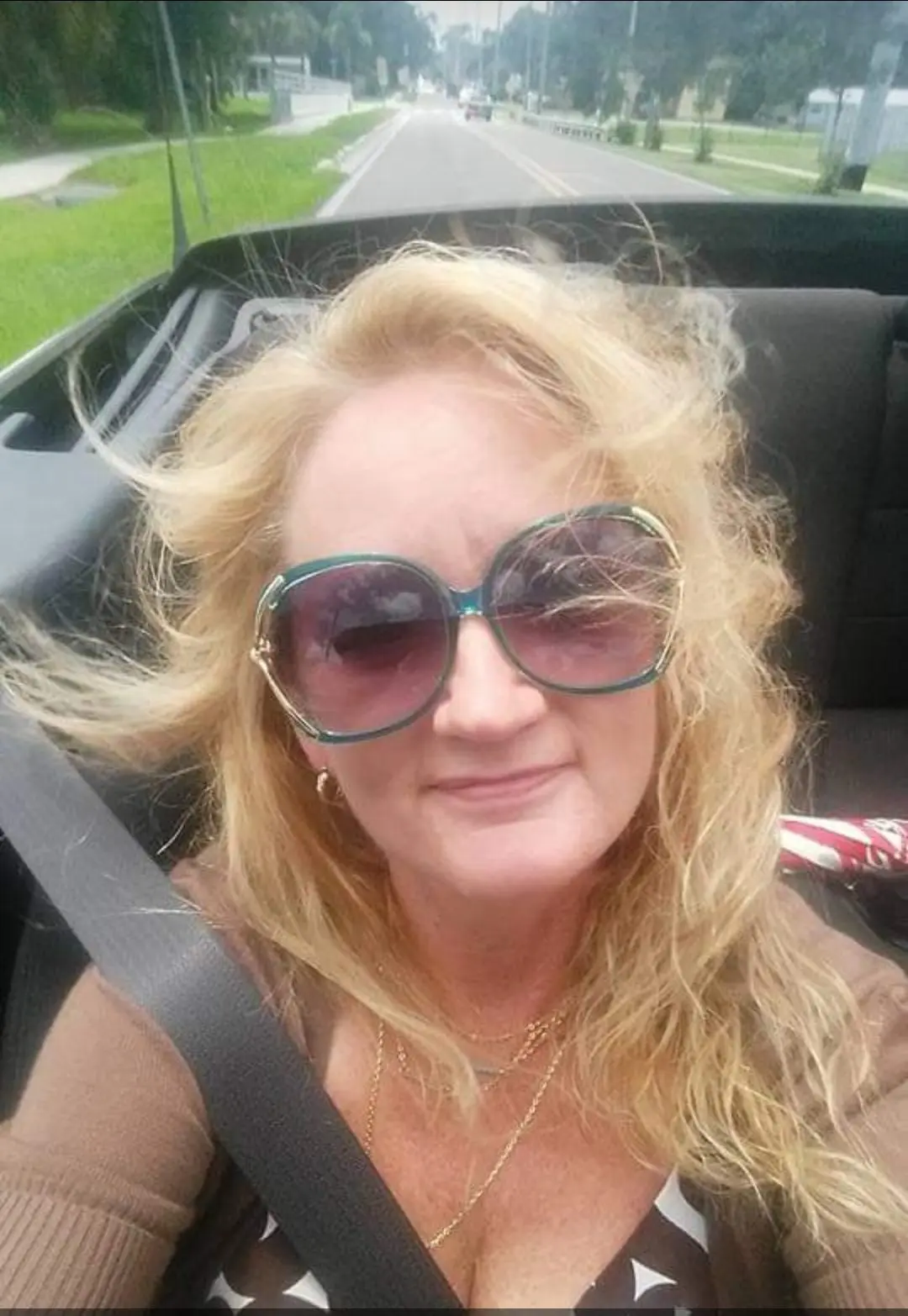 Local Sign Artist
Local Artist custom designs commercial signs, and specializes in glass bottle melting, and can create your favorite tile coasters. She can custom make them with your own photos.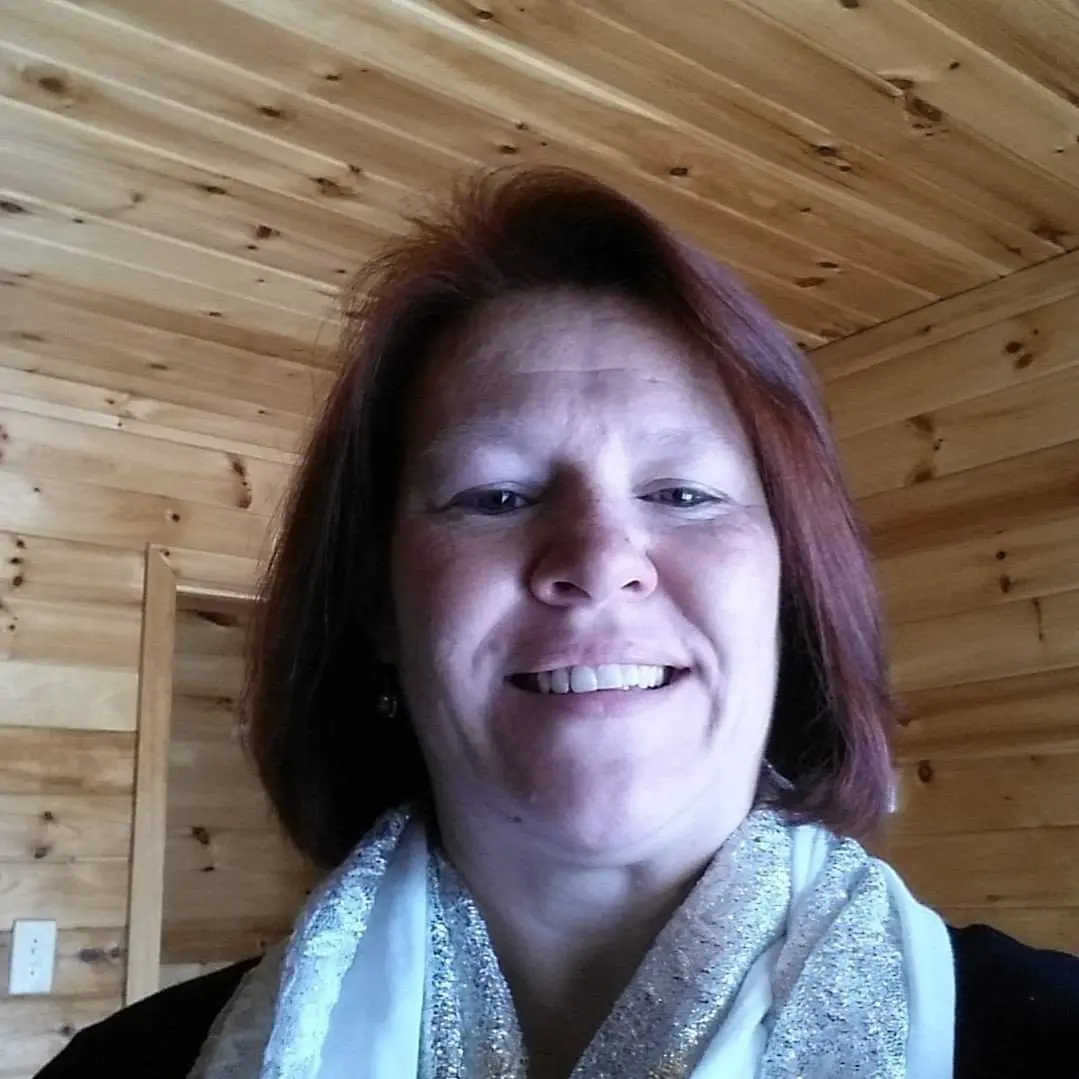 Local Artist
Local Craftsman specializes in Decals and Etched Glass.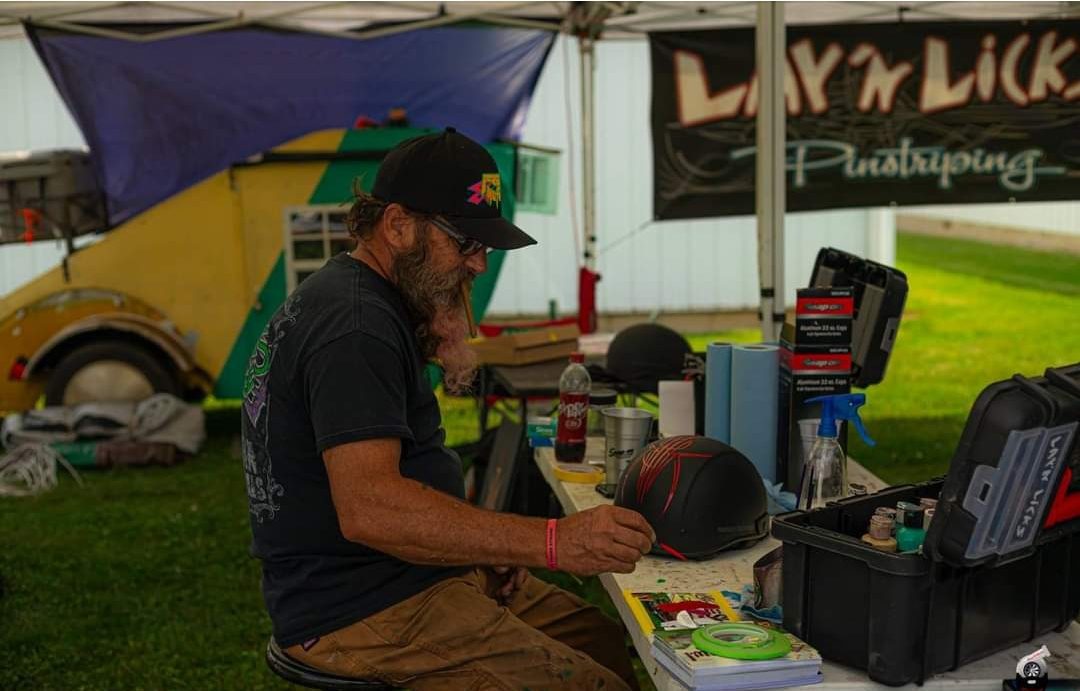 Pinstripe Artist
Jerry, owner of Lay'n Licks Pinstriping, is well known in the car club industry. He's a award winning & published artist.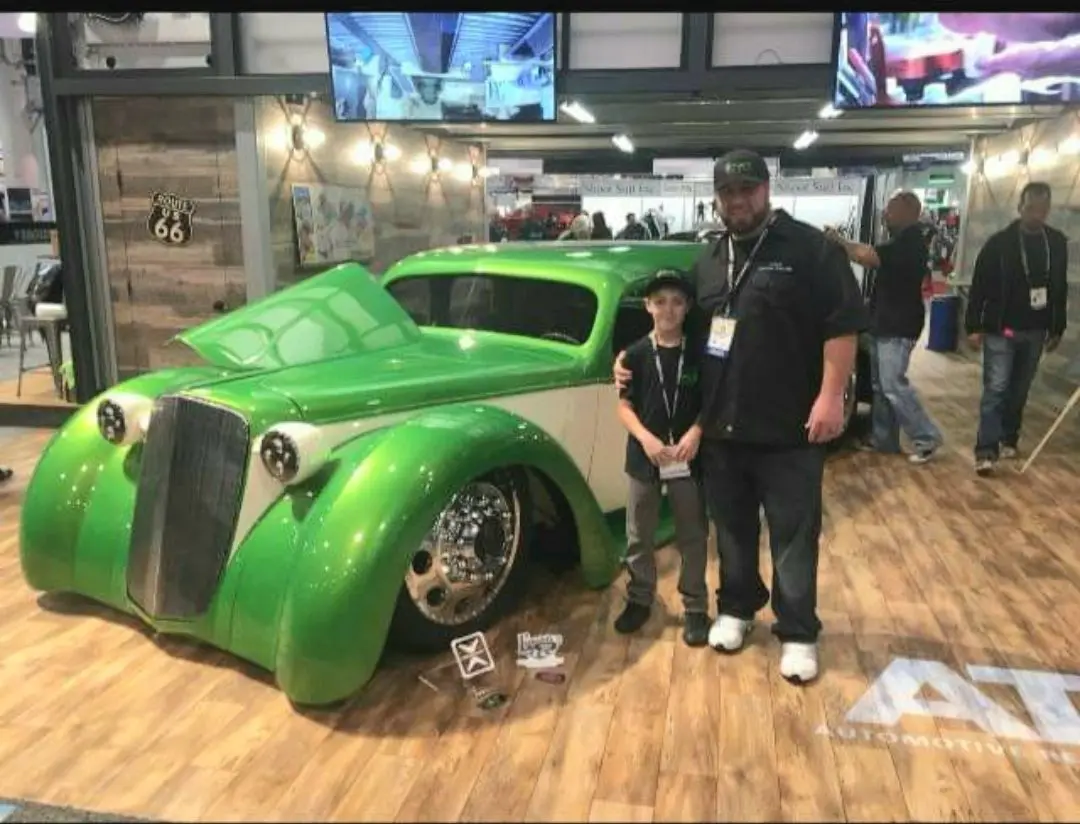 Chad's Custom Dreams
Known for his custom built '39 Chevy "Brutally Sexy"
Semi-Local who is well known for his custom paint designs.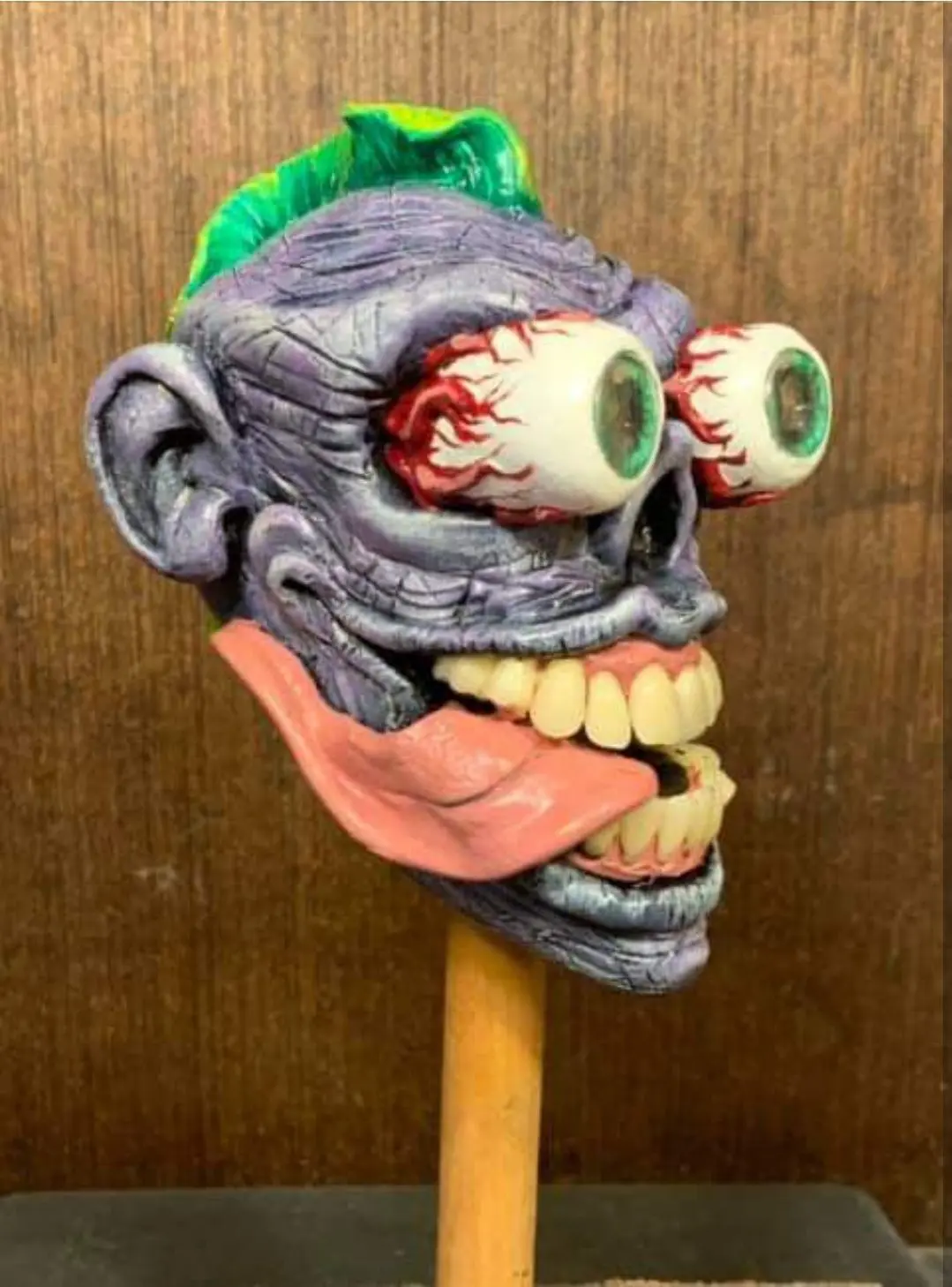 Raven's Glide 3D Designs
She specializes in hand sculpted and painted gear shift knobs. Her art appears on world class, award winning, custom cars and motorcycle.
Looking for a new and exciting way to explore the Smoky Mountains? Check out our friends at Unseen Pass at their newest location in Gatlinburg. They offer UTV rentals for Gatlinburg and Sevier County!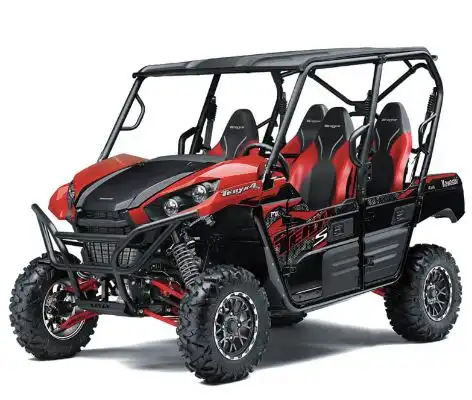 Book A Tour Today!
Check out Man Cave Metal Exclusive Pieces!